Hello I was using Lhc 3.33 and I had my own custon css from the chat widget and works perfectly, but two days a go i updated to lhc 3.41 and my css is not working on the widge .
Here you can see the my custom css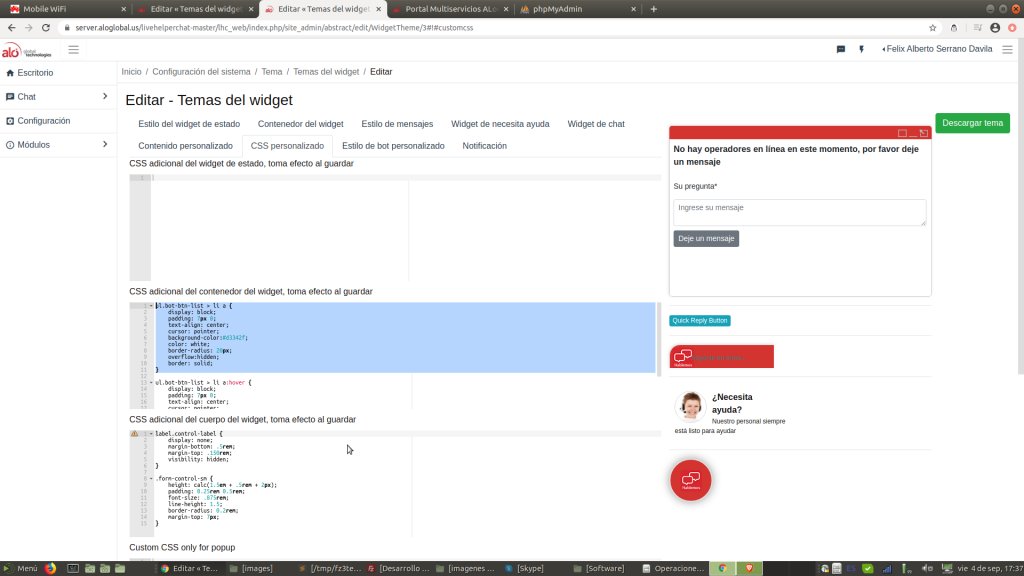 My css Is not working on the widget
But the same Css is working perfectily on popup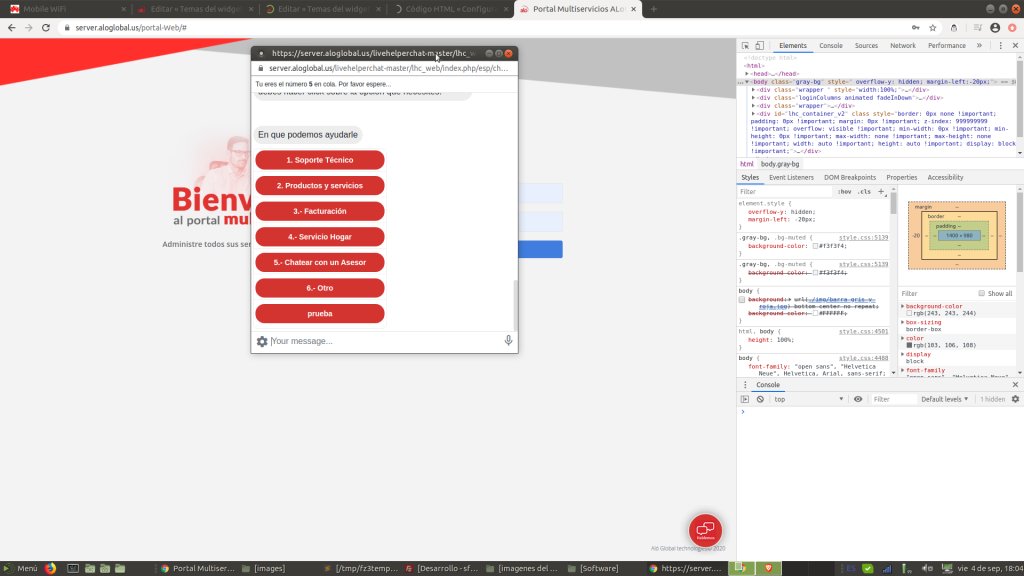 I tested on my old lhc version and works fine. Please can somen help me, beacuase I really need this lhc version using those css. Thanks in advance.
Last edited by FEX1980 (2020-09-05 18:45:24)