Hello fellow companions. I'm stuck with a strange situation.
I have a server for testing and one for production. I generate the widget embed code on the test server, and on the testing page, the chat window always open in a new pop window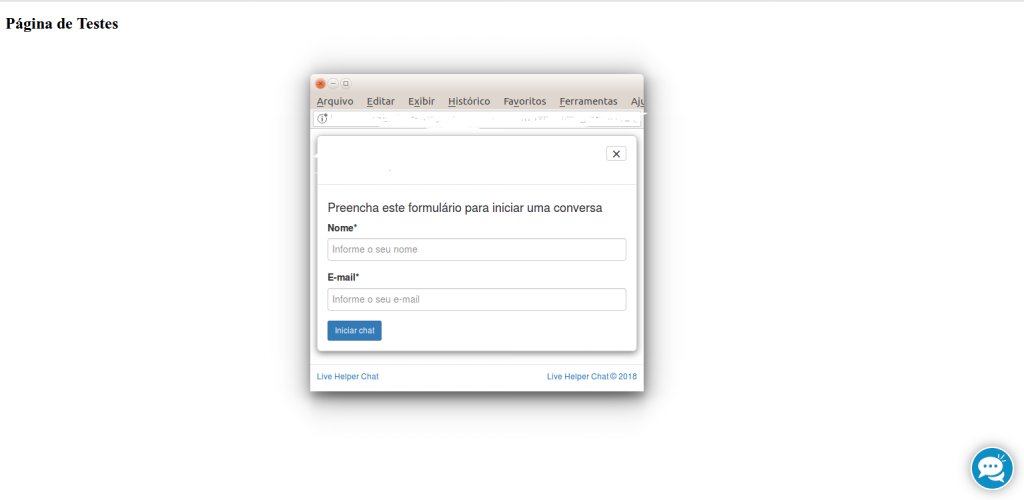 On the production server, i generate a code with same options and the chat widget works like this. Well, i want that booth sides functions like the second one. What config i'm missing on the testing page ?
Booth installations is on 3.04 version, with mysql 5.7.
This is the code for the testing page:
var LHCChatOptions = {};
LHCChatOptions.opt = {widget_height:340,widget_width:300,popup_height:520,popup_width:500};
(function() {
var po = document.createElement('script'); po.type = 'text/javascript'; po.async = true;
var referrer = (document.referrer) ? encodeURIComponent(document.referrer.substr(document.referrer.indexOf('://')+1)) : '';
var location  = (document.location) ? encodeURIComponent(window.location.href.substring(window.location.protocol.length)) : '';
po.src = '[test url]/por/chat/getstatus/(click)/(position)/bottom_right/(ma)/br/(hide_offline)/true/(top)/350/(units)/pixels/(department)/2?r='+referrer+'&l='+location;
var s = document.getElementsByTagName('script')[0]; s.parentNode.insertBefore(po, s);
})();
And this is the code from production page:
var LHCChatOptions = {};
LHCChatOptions.opt = {widget_height:340,widget_width:300,popup_height:520,popup_width:500};
(function() {
var po = document.createElement('script'); po.type = 'text/javascript'; po.async = true;
var referrer = (document.referrer) ? encodeURIComponent(document.referrer.substr(document.referrer.indexOf('://')+1)) : '';
var location  = (document.location) ? encodeURIComponent(window.location.href.substring(window.location.protocol.length)) : '';
po.src = '[site url]/por/chat/getstatus/(click)/internal/(position)/bottom_right/(ma)/br/(hide_offline)/true/(top)/350/(units)/pixels/(department)/6/(survey)/1?r='+referrer+'&l='+location;
var s = document.getElementsByTagName('script')[0]; s.parentNode.insertBefore(po, s);
})();