Widget error.
After a global server update (Ubuntu, php), switching to the h2 protocol, PHP FPM, updating LiveHelperChat to version 3.63 from version 2.91, the chat stopped working (the server is running). Getting errors of the widget.
On Google Chrome, only the message "Your request was not processed as expected....", and on Microsoft Edge " Failed to load resource: the server responded with a status of 503 ()" and Uncaught SyntaxError: Unexpected token < in JSON at position 0 helperFunctions. js:160 (helperFunctions.js:157). On Microsoft Edge, the widget does not appear at all. I also cleaned the caches in LiveHelperChat and browsers. I tried php versions 5.6, 7.2, 7.4 and 8.0. I don't use captcha.
Is there any solution to the problem?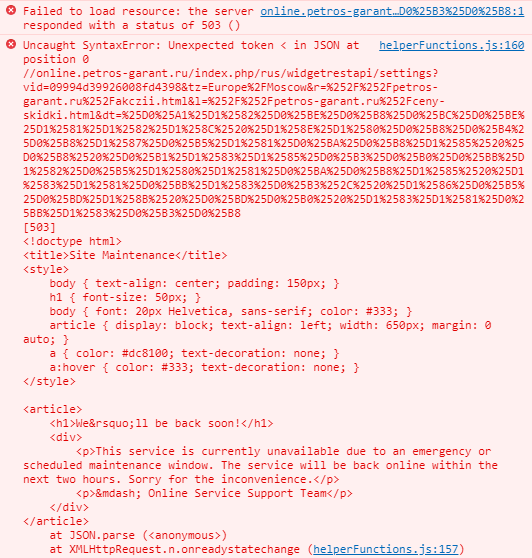 Last edited by serg6006 (2021-02-10 05:54:02)