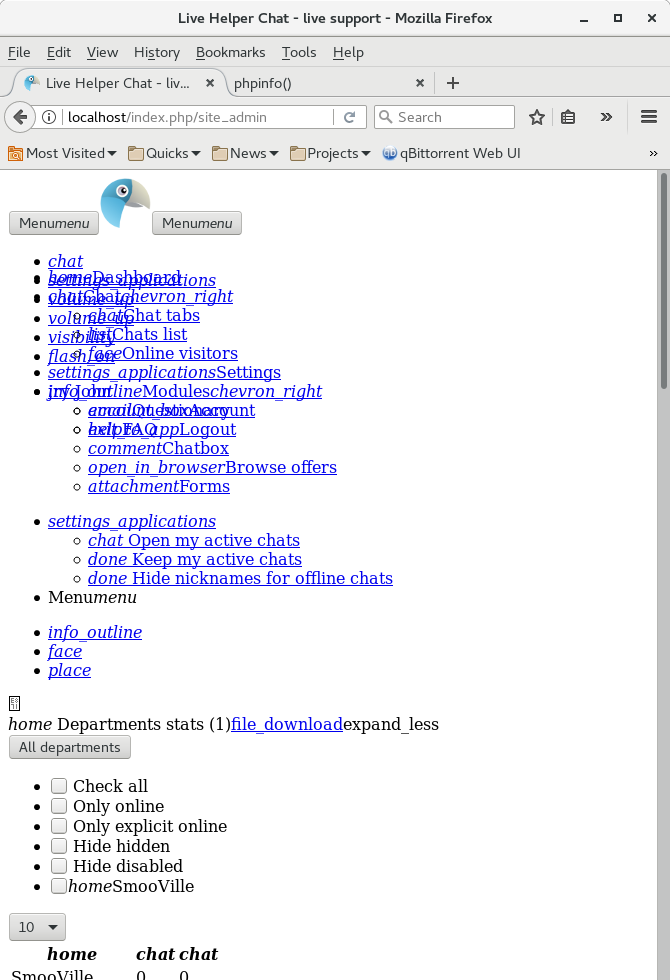 This is the display from the current version of firefox, when pointed at "http://localhost/index.php/site_admin"
The "buttons" with Menumenu are confusing. It appears something in the html is not rendering properly.
i've done a "chmod 777 --recursive *" on the root directory (/var/www/html), so i know that everything is readable and writeable by the local apache server.
The remote mariadb looks fine.
Does anyone have an idea as to what i'm doing wrong?
Please offer suggestions.
Last edited by jrvmedic (2017-10-12 14:42:29)