Hello,
I have updated to version 3.86 few weeks ago. XMPP notification stopped working on automatic department transfers. I have checked my department setup, crons, etc. and found nothing.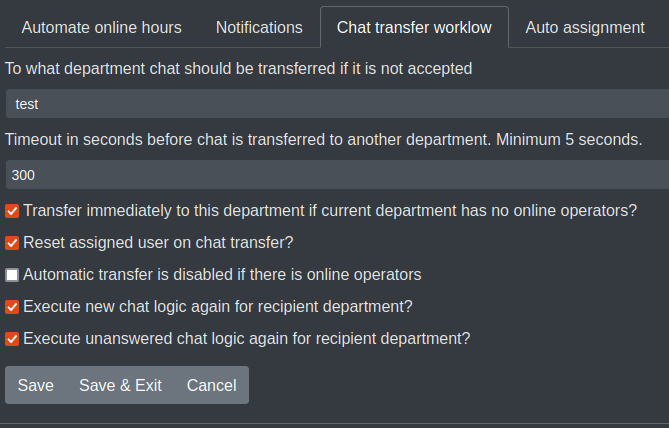 Can you please check this?
This is very important for us - my operators are using XMPP as main notifications channel. Chats transfered from another departments with no operators online are not answered due to this.
Thank you