UPDATE: Sorry, please ignore this. I had a problem when updating and the filepath for the modules was wrong. It works, thank you for the fix!!
Hi! Sorry but I am having trouble. After updating, I cannot see the changes.
This is a picture of my postman API call and response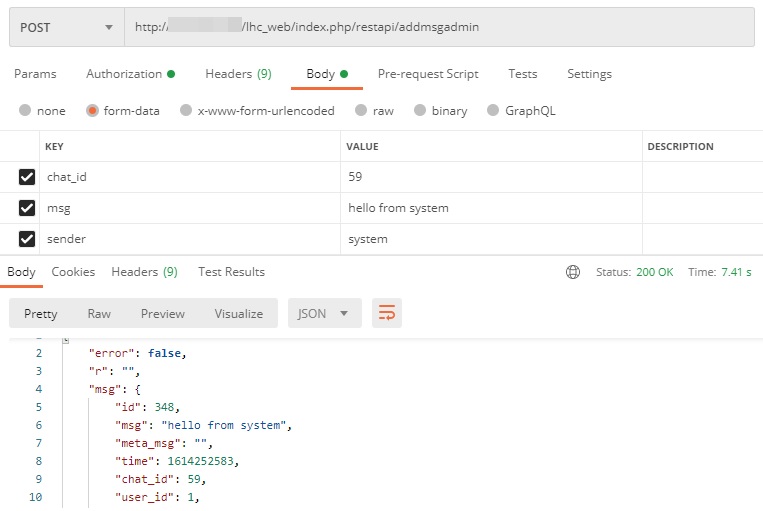 And this is my code that shows there is the update from yesterday's update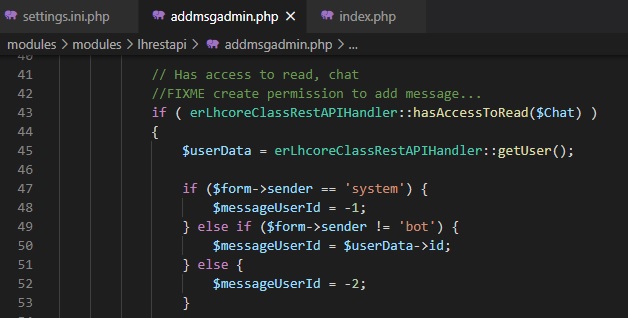 Testing was done after following the update instructions. To be sure, I also disabled and re-enabled caching, and clean cache in settings.
I am not sure if there is something else I can do. I have tried manually overwriting all $messageUserId at the end, but API call does not reflect this change.
if ($form->sender == 'system') {
    $messageUserId = -1;
} else if ($form->sender != 'bot') {
    $messageUserId = $userData->id;
} else {
    $messageUserId = -2;
}

$messageUserId = -1;
Last edited by shrnt (2021-02-25 11:52:49)